7 Days 6 Nights (5 days Fishing) North Carolina Spring Bluefin Tuna Run

Location – Oregon Inlet, North Carolina
Dates – 23rd Mar to 29th Mar 2011
Price per person - $2,750 (Ex Oregon Inlet, North Carolina)

What to expect:
Bluefin Tuna (100 - 300lb above)
Yellowfin Tuna

Itinerary:
23rd Mar (Tue) – Arrive North Carolina
24th Mar (Wed) – Fishing
25th Mar (Thu) – Fishing
26th Mar (Fri) – Fishing
27th Mar (Sat) – Fishing
28th Mar (Sun) – Fishing
29th Mar (Mon) – Depart North Carolina

Included:
5 Days fishing on Luxury Sportfisher
Airport transfers
Hotel accommodation (Twin Sharing)
All meals (Breakfast, Lunch & Dinner)
Drinks during fishing (Non-Alcoholic)

Not Included:
Alcoholic drinks
Tips for charter ($50 per person / fishing day)
Fishing Tackle

What to bring:
Cold weather gear
Jigging rod PE6 above
Tuna Popping rod – (Temple Reef BD200 or BD300)
Jigs – 180g to 250g
Topwater lures
Leader 80lb to 130lb
and we will need 50% deposit and balance paid 60 days before the trip.
We accept credit card, Paypal (+3.5%) or bank wire transfer.

Others:
Deposit is non-refundable unless there is a replacement
and we will charge an admin fee of $50.00
In the event when weather conditions are unfavorable for fishing,
you will be refunded $300 for each unfishable day.
The decision of whether if it is unfishable lies on the Captain of the boat
who will ensure safety is the number 1 priority.

Mar 25th 2010 Report by JFlores in Deepjigging Forum: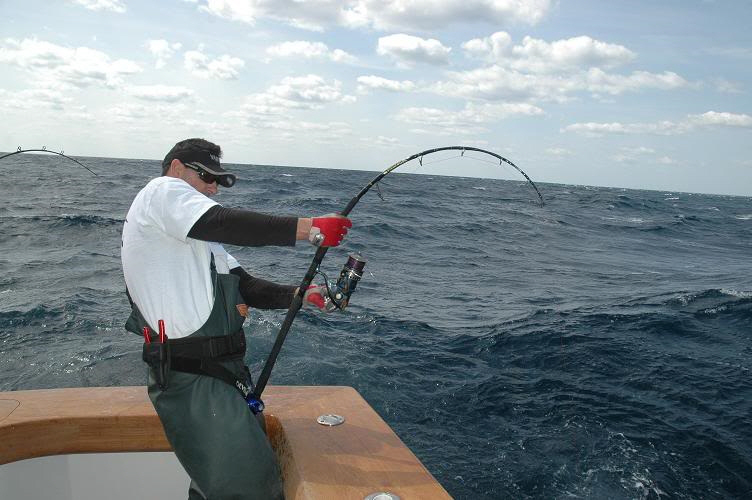 Incredible,insane,epic,blueplanet type shit....wow what more can i say.
Went out of Oregon Inlet North Carolina aboard the Canyon Runner....
60' Richey Howell, the 4 season of fishing boats.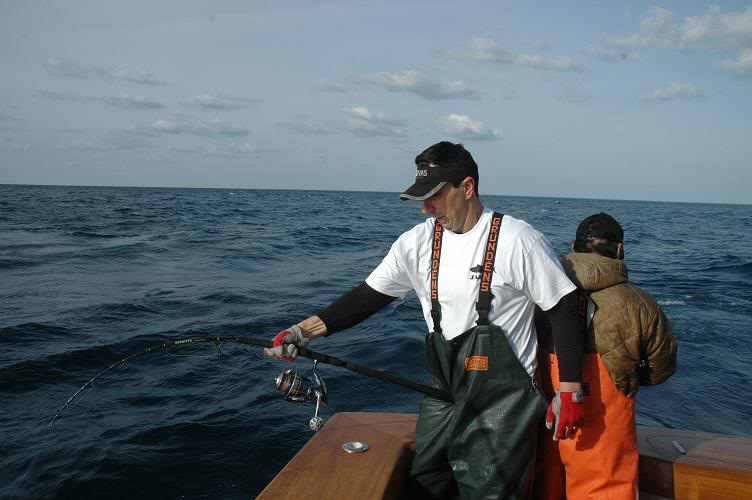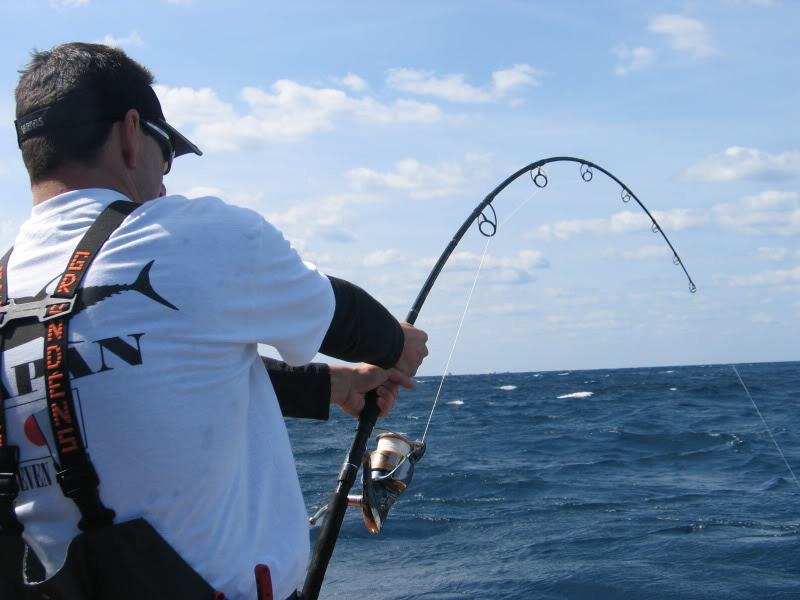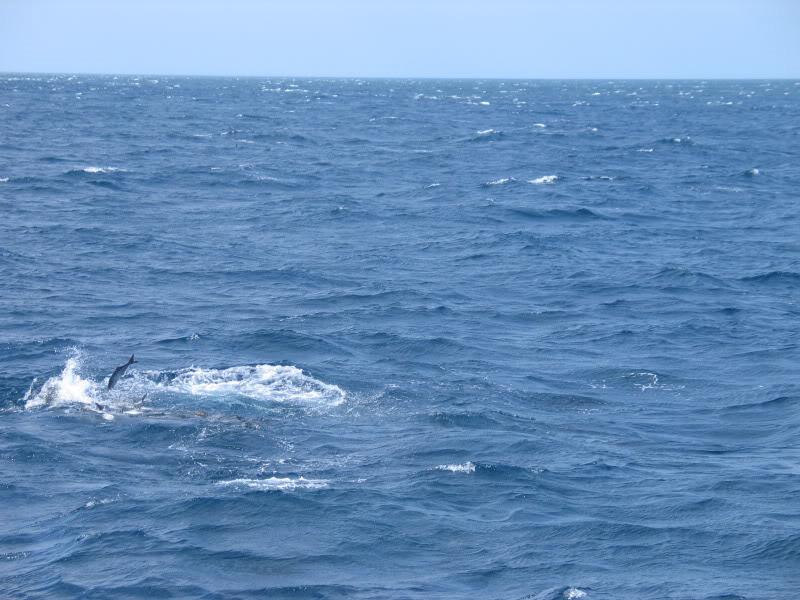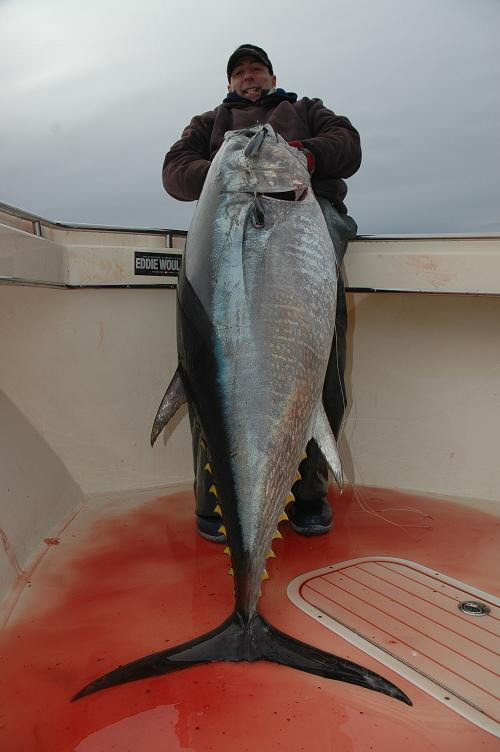 Adam,Kil,Bill,Mark amd myself were all on board.
We found the fish stacked up along a huge temp.break in 800ft....
from the first drop it was game on.
Double,triple hook ups...it was insane.
These were all big fish as most were 140-200lb....
at times it was one drop one hookup.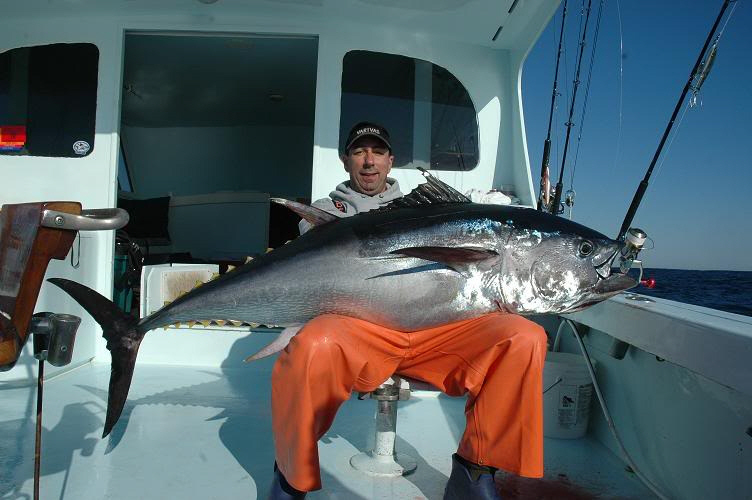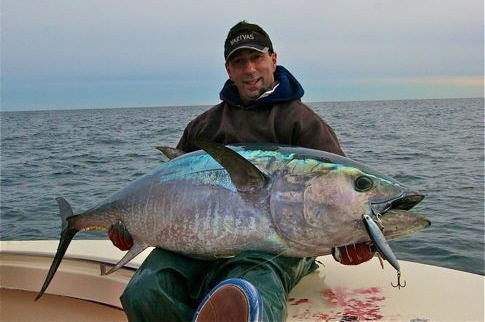 We encounterd twice the most epic surface feed i ever seen....
huge 200-300lb tunas feeding on bluefish,
they had them tight in a huge bait ball attacking them from all over...
Adam and i both hooked up a few times during this slaughter...
i lost a monster fish in the 300lb class when my 4x
decoy treble got bent out on my Hammer head popper.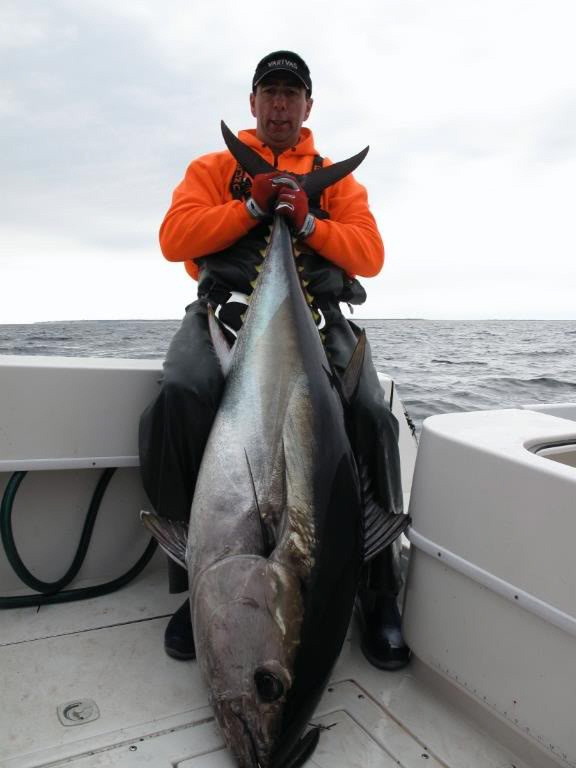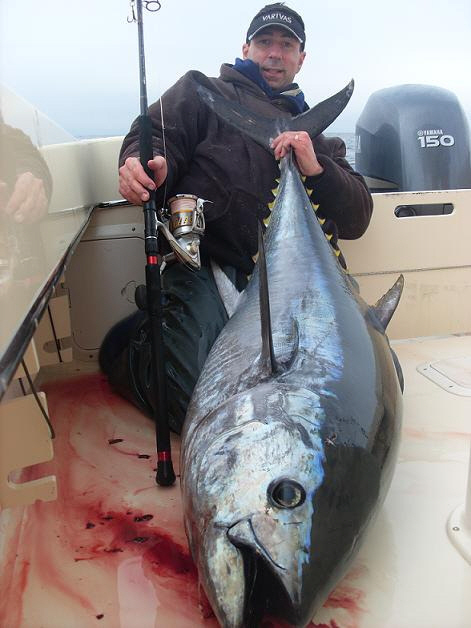 My buddy Adam got a nice fish in the 200lb class
on a stickbait before the bite died.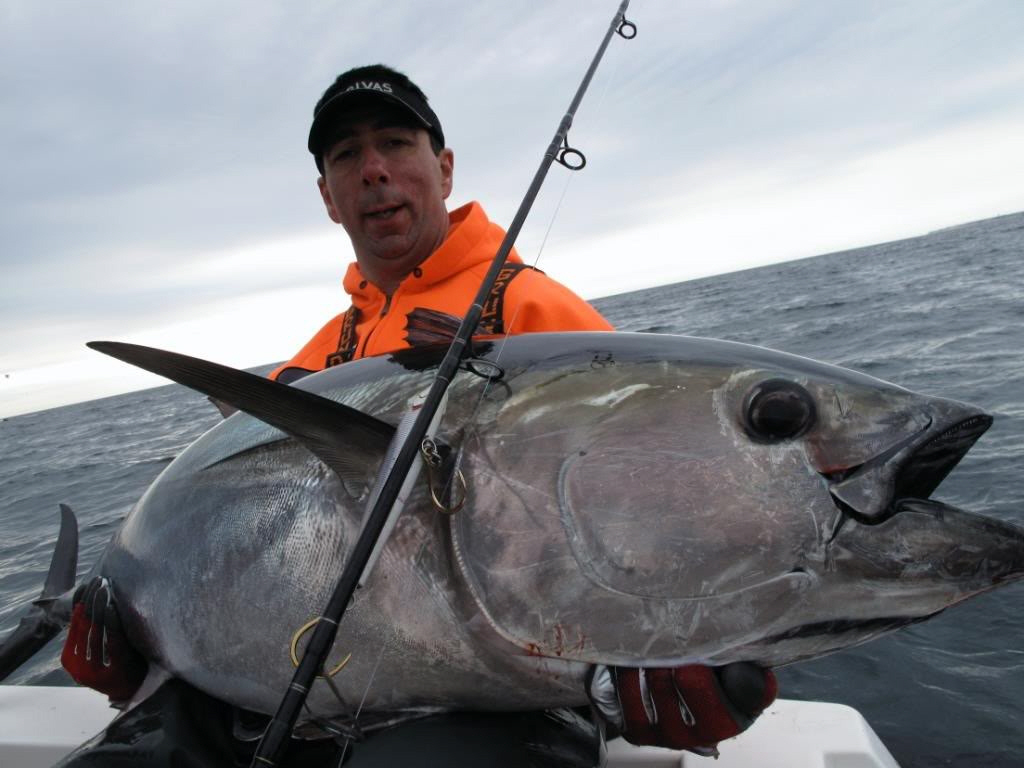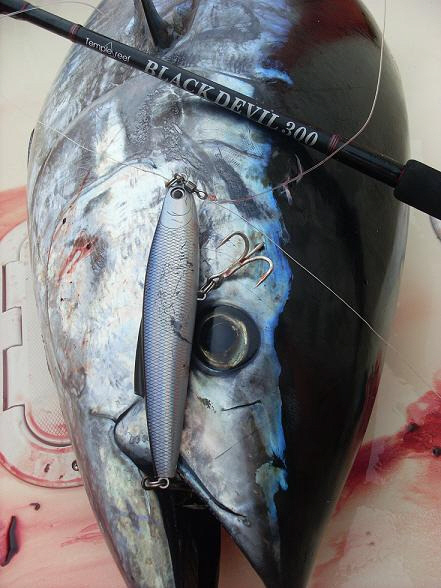 At the end of the day we had over 30 hookups with many
broken lines,hooks and rods
This was my 3rd trip in a month....my back needs a break

Gear used:
Reels: Stella 20000,18000,10000[ old school]
Accurate665
JM PE6

Rods:
Fisherman Spinoza short 5120
Tuna Max
Jigging Master
Black Devil 200
Black Hole

Lures:
Hammer Head popper
Tailwalk Gunz
Dorado Slyder